Our Charity commitments
One of our key priorities is to drive sustainable change, with a focus on supporting local communities and environmental organisations. Alongside our ethical policy, we support a number of charities, which in turn give direct support to the communities and countries of origin where Banbayu pieces are sourced.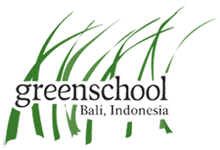 Green School, based in Sibang Kaja village in Bali, is a school built on the principles of sustainability, and natural learning. Its classrooms have no walls and its pupils cultivate their learning through creative classes in the midst of the Bali jungle. Above all, Green School seeks to encourage generations of students inspired to look after the environment and their place within it. Learners from around the world travel to Green School, but one of its core missions is to support the Indonesian communities nearby. Almost 10% of its students are from local communities and the school is committed to growing the local learners programme with the support of donations.
We were instantly taken by Green School, its students and initiatives and have been supporters of the project we launched Banbayu. We were privileged to see the Banbayu name carved into the bamboo infrastructure of one of the buildings on our last visit, the start of a long and supportive relationship between Banbayu and Green School. Discover Green School's unique and vibrant learning community at their website or discover how Banbayu ensures sustainable sourcing and manufacturing for all its products